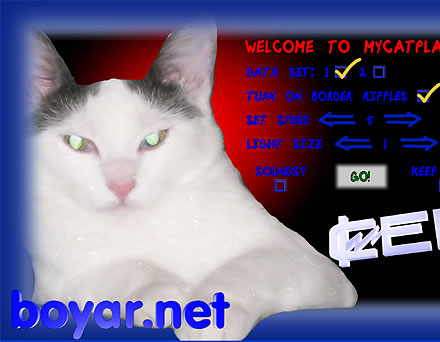 Made primarily for tablets, the path of the laser mimics life like hand movements from a real laser.
Several options are available in the home screen:
-Different laser paths. One that remains on the screen and one that trails off, and then comes back.
-The speed of the laser movement
-The size of the laser.
-Option to keep score when the cat catches the laser.

A game for cats, A laser like image
will race across the screen and seem to struggle if it is captured.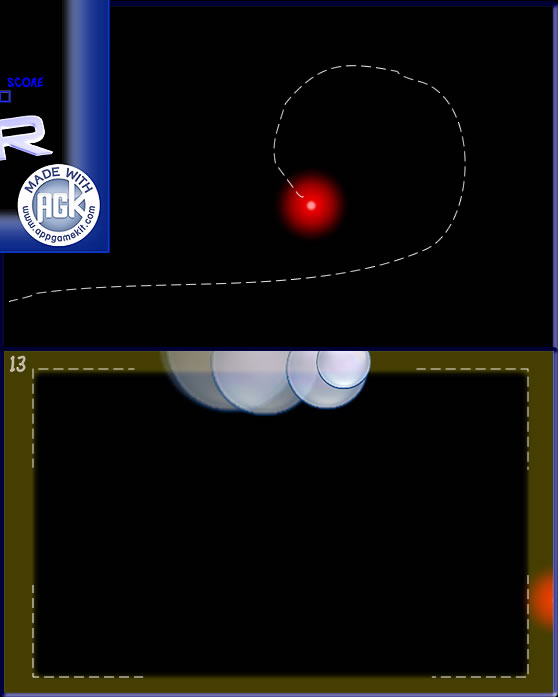 -Option for sounds that mimic the rattling of the key chain on an actual cat laser. (my cat goes nuts over it)
-There is an added option which makes the edges of the screen create bubble like ripples. This may be good for a cat first attempting to touch the screen to be stimulated by a first responce.